30. Lidded Casserole (Sml)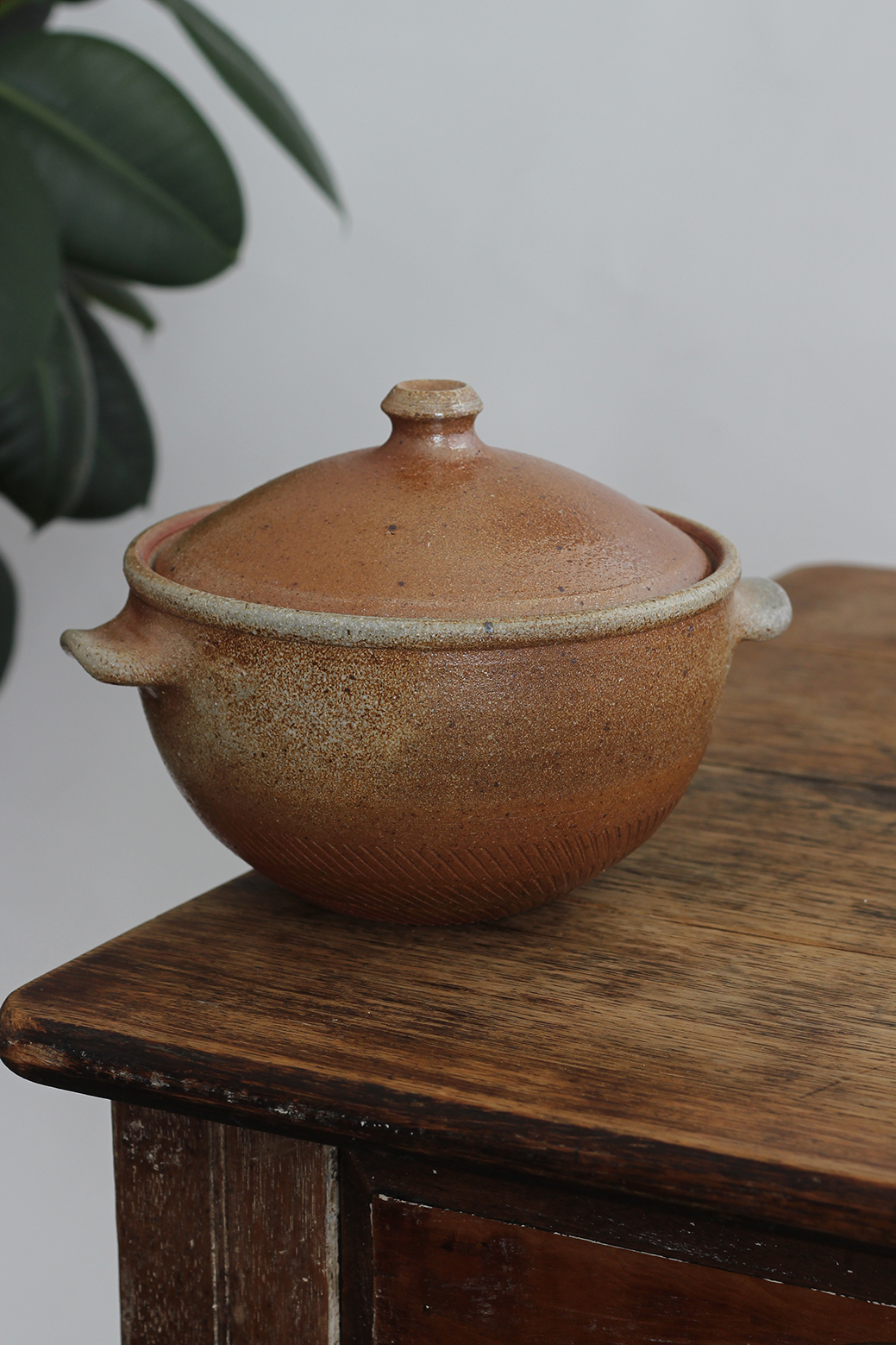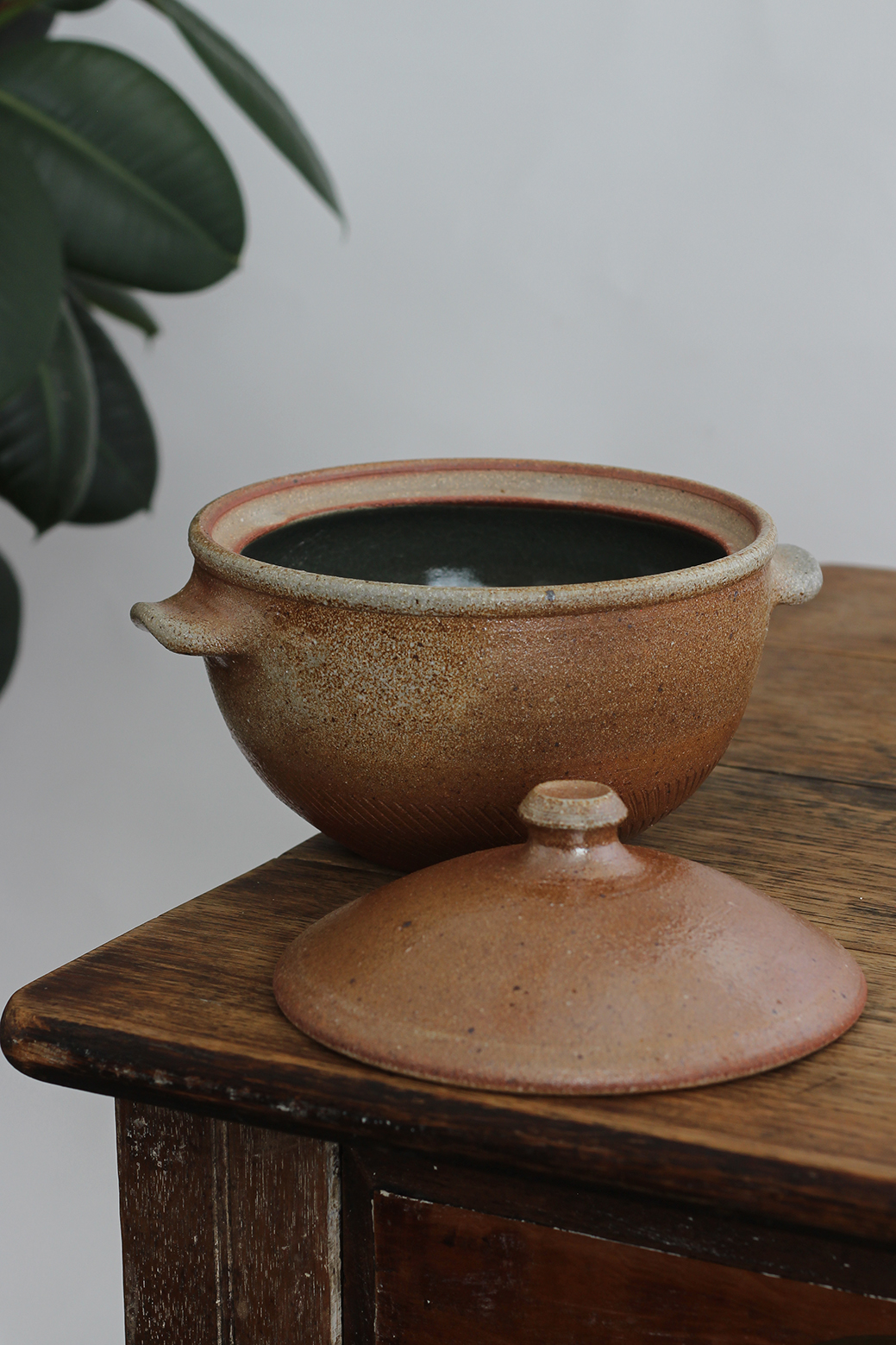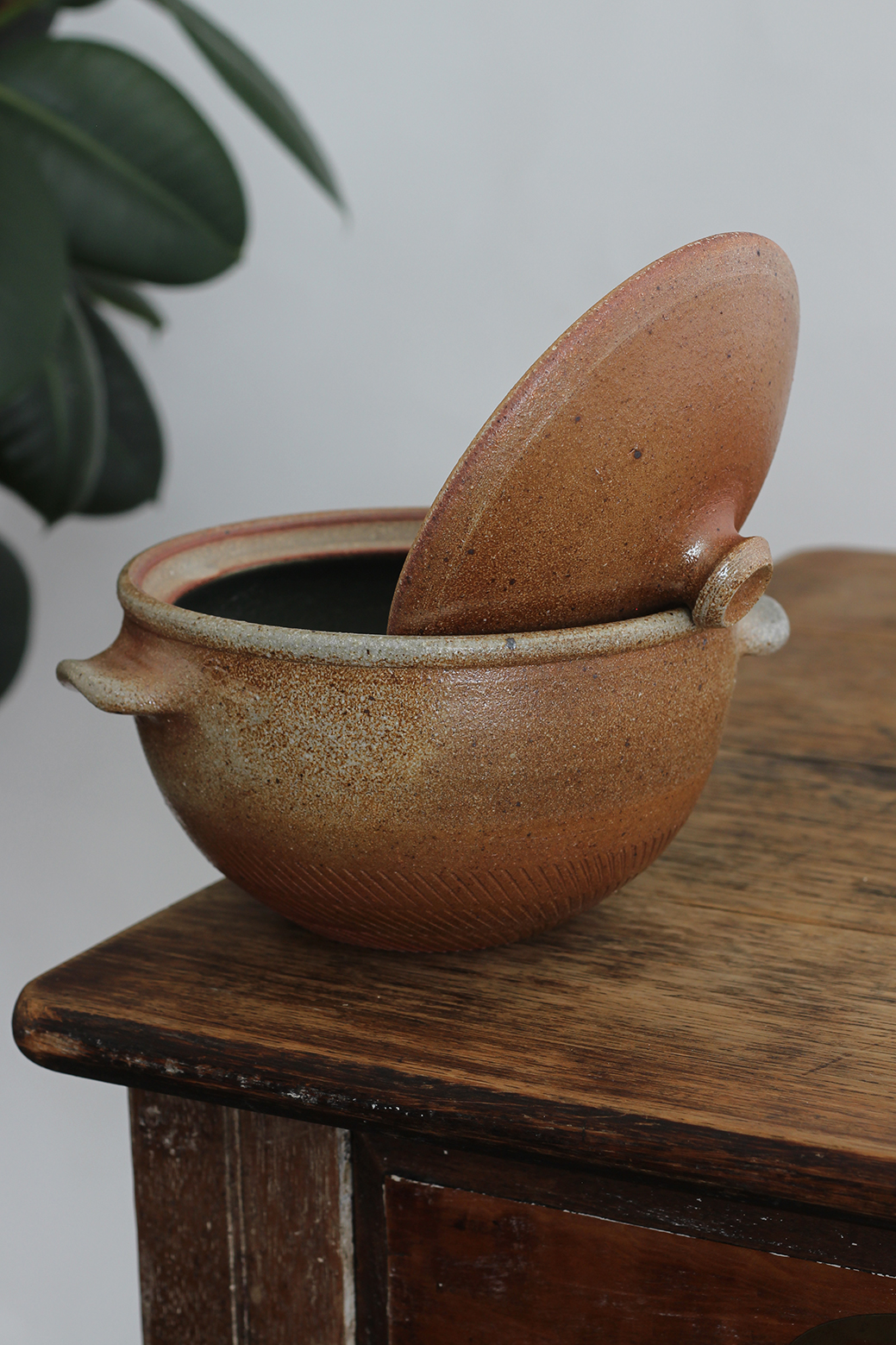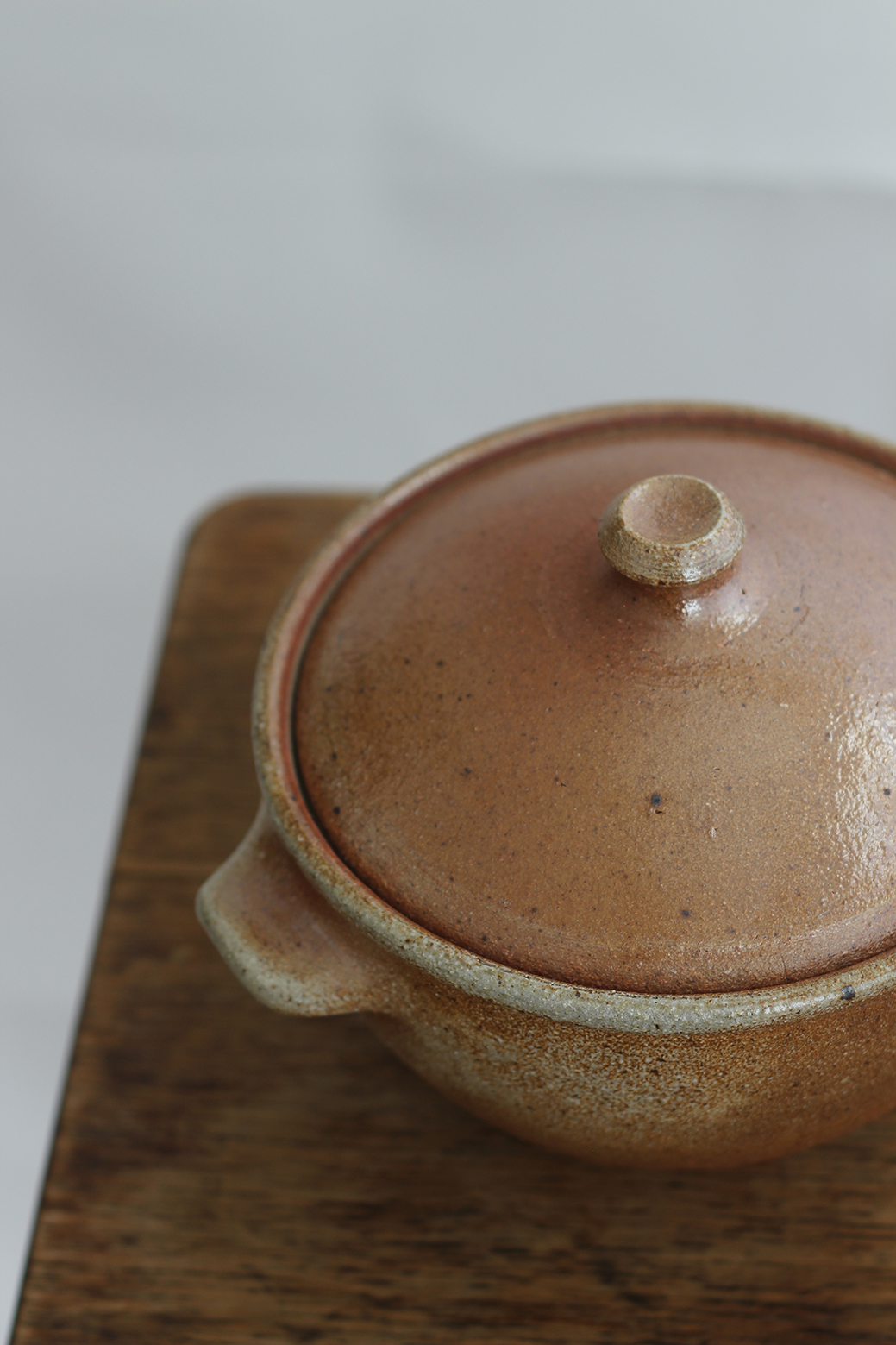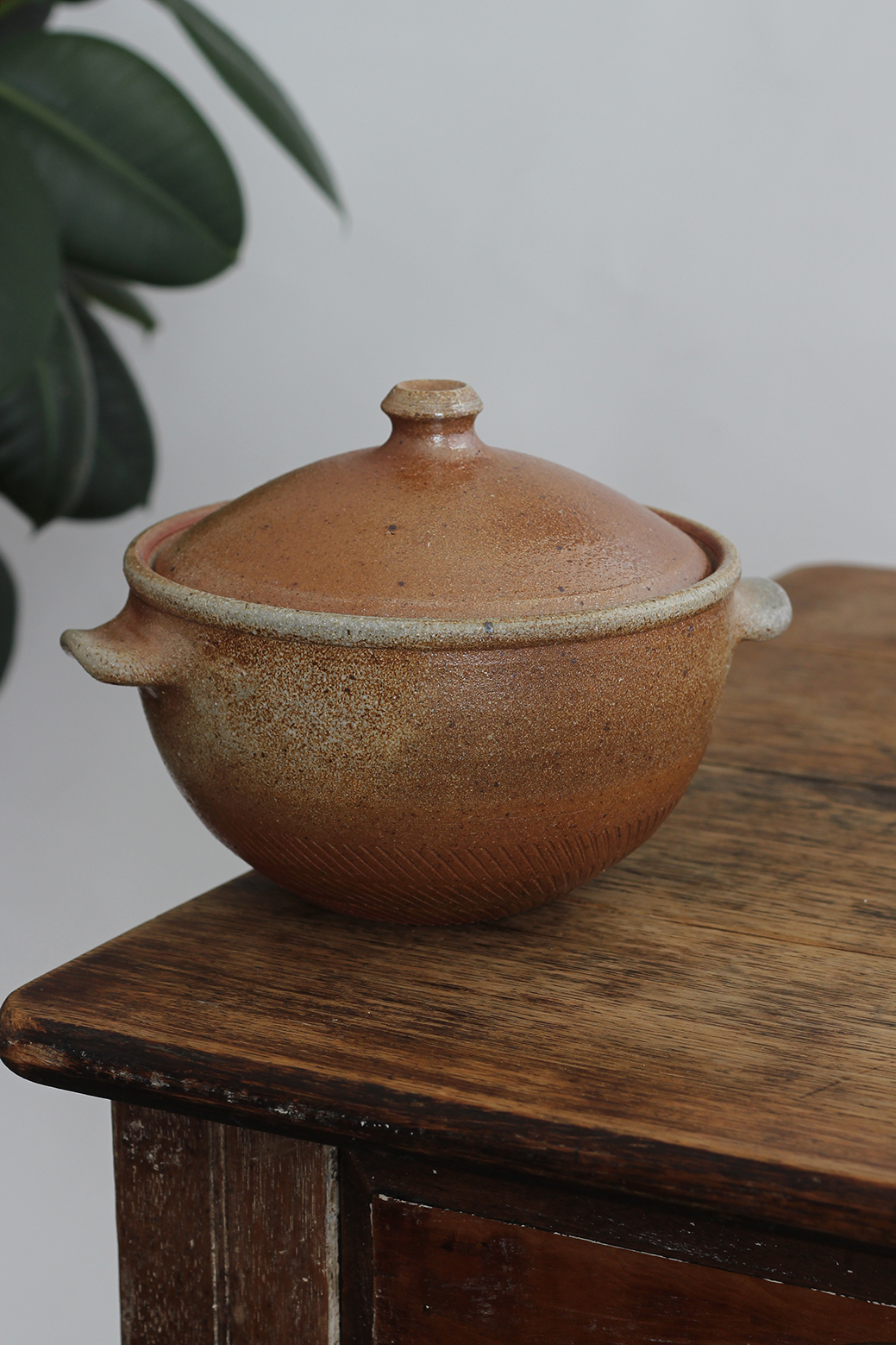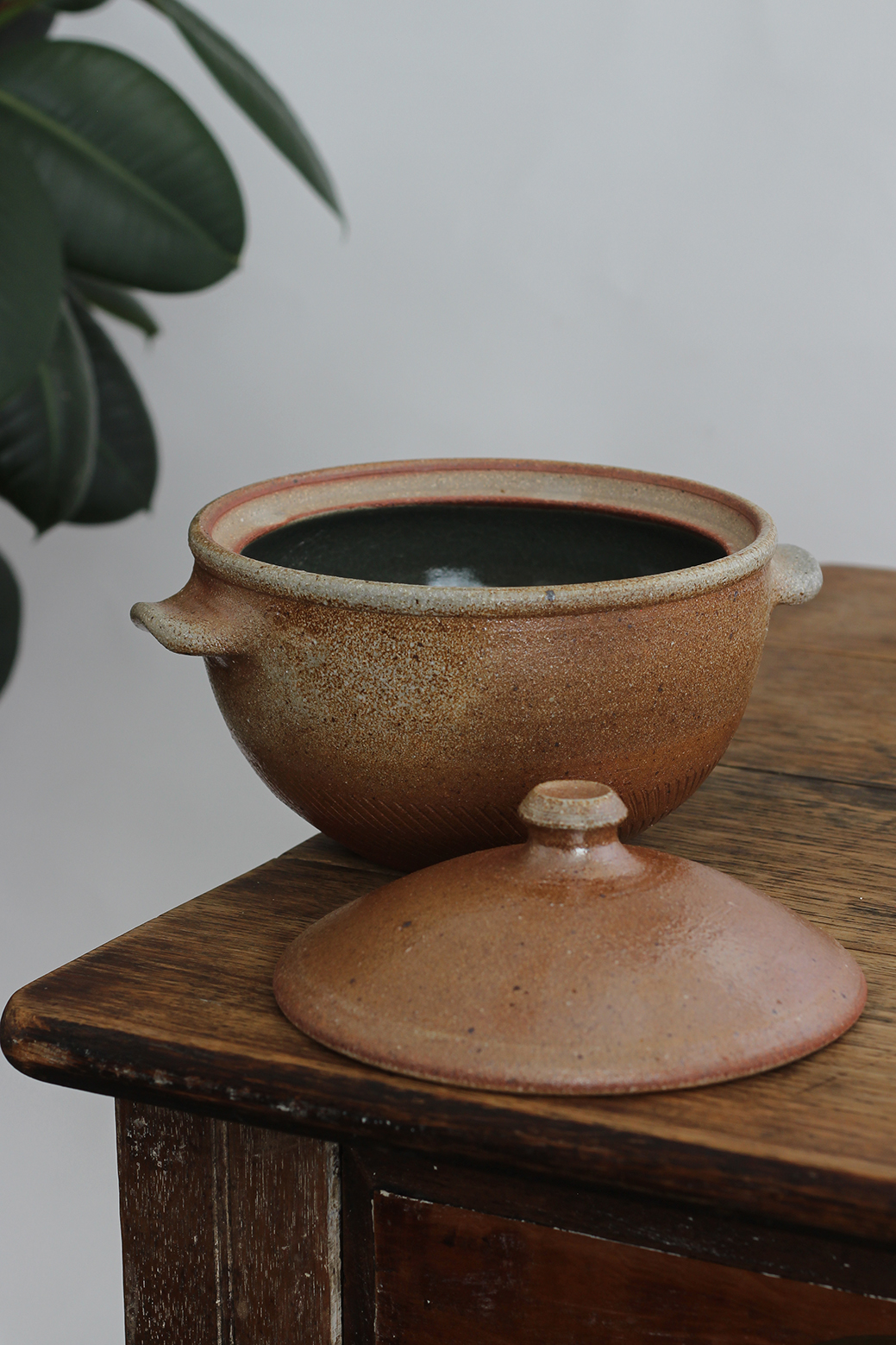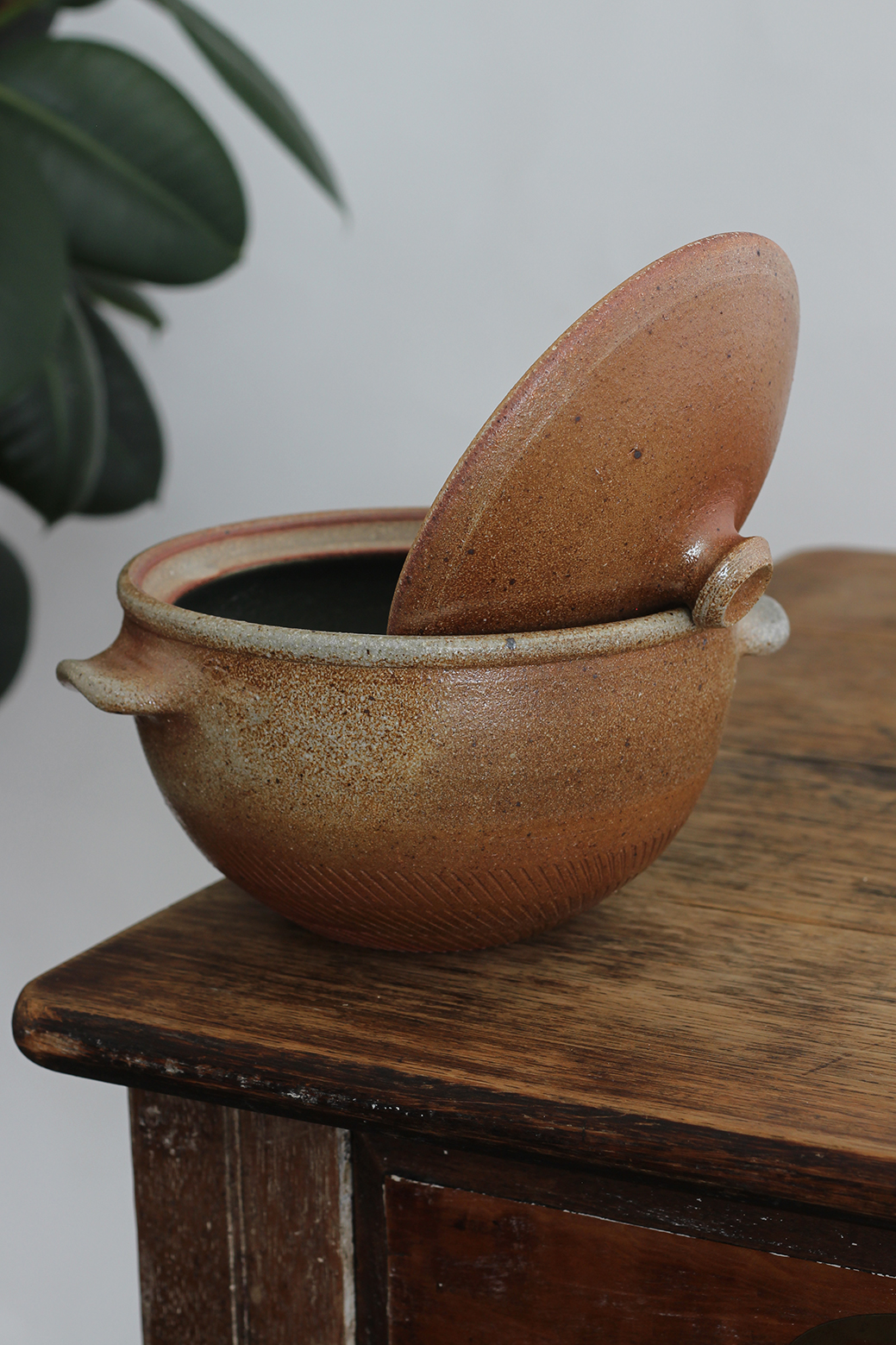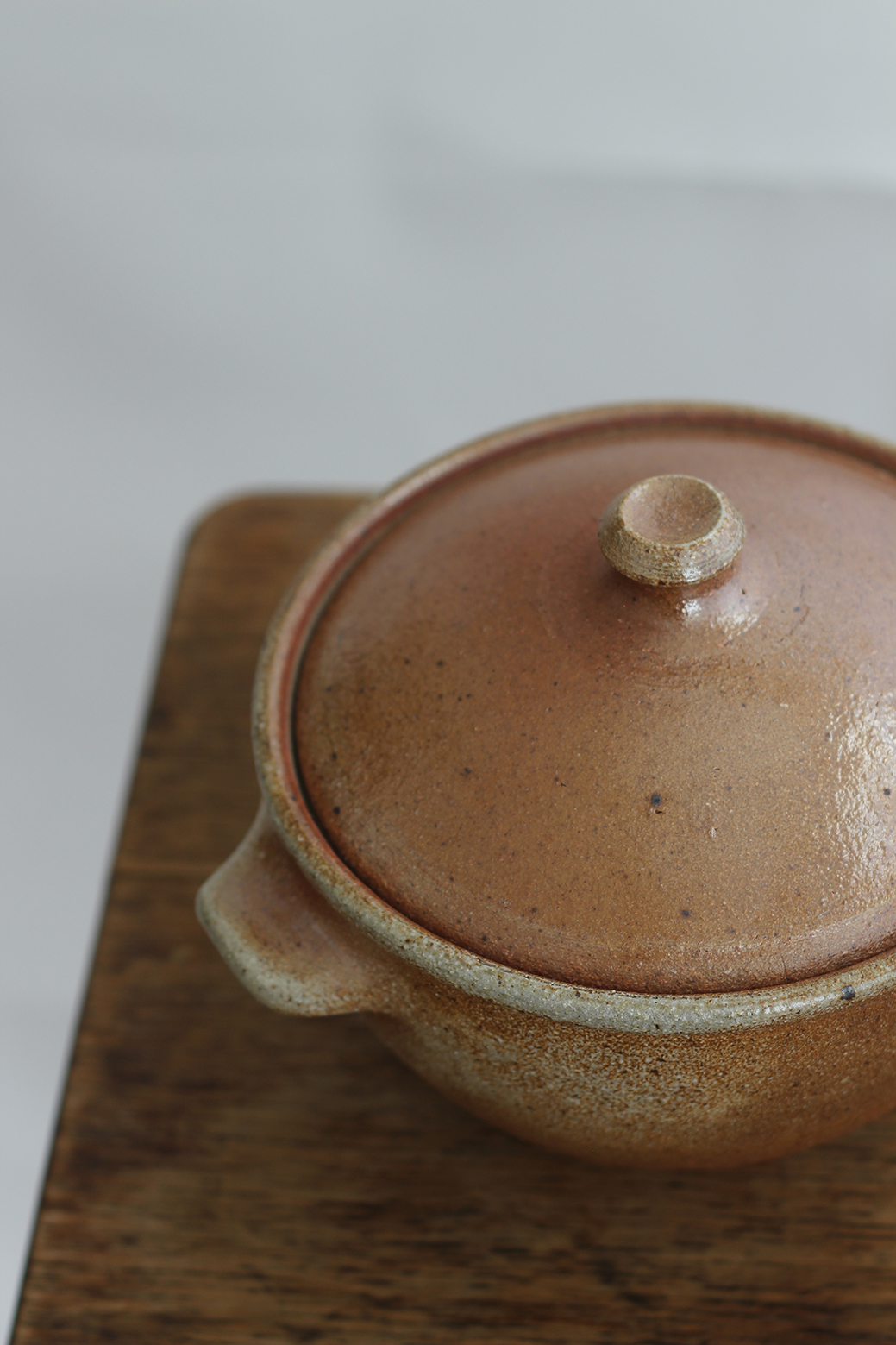 sold out
30. Lidded Casserole (Sml)
Small lidded Casserole perfect for those slow cooks, serving 2 people generously or 4 as part of a meal. Great to be lifted from the oven, straight to the table for serving. This is an oven pot and is not suited to be over open flame or on the Hob.
Holds 2 pints in volume and with the lid on and including handles the outer dimensions are approximately 15cm H x 22cm W
Glazed on the inside in a celadon type green glaze the rest of the pot is unglazed and left exposed to the salt and soda residue from the walls of the kiln. Oven, dishwasher and microwave safe.